So, you want to be a tow truck driver? This career is challenging yet rewarding, and every day can be different and exciting. There's also a lot to learn, but it's a great mix of solitary, independent work that still involves interaction with customers, industry partners, dispatchers, and other commercial operators.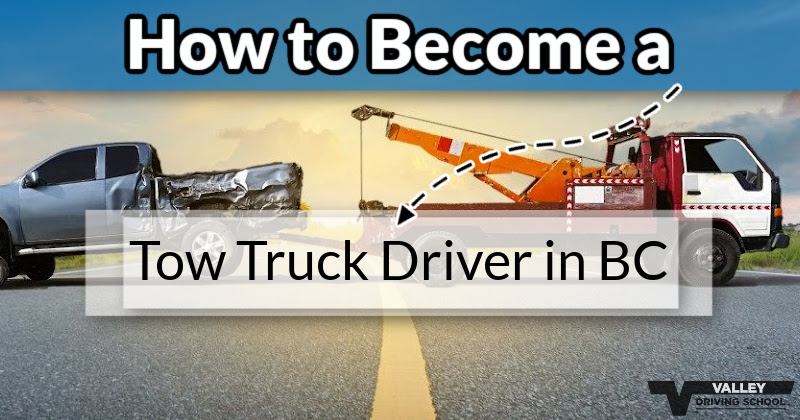 Who You Are
While tow truck driving is a specialized skill that requires light mechanical knowledge and solid driving techniques, the good news is, you can become a tow truck driver with only a Class 5 licence and demand is high in the BC area. If you like problem solving, working outdoors, and operating machinery, this may be the perfect career for you.
When you work as a tow truck driver, you'll work with a dispatcher who sends you to the scene of accidents, breakdowns, abandoned vehicles, parking infractions, and roadside assistance calls such as people who have locked their keys in their car. If the vehicle requires transport, you'll be taking it to the impound lot, a body shop, or maybe even the junk yard.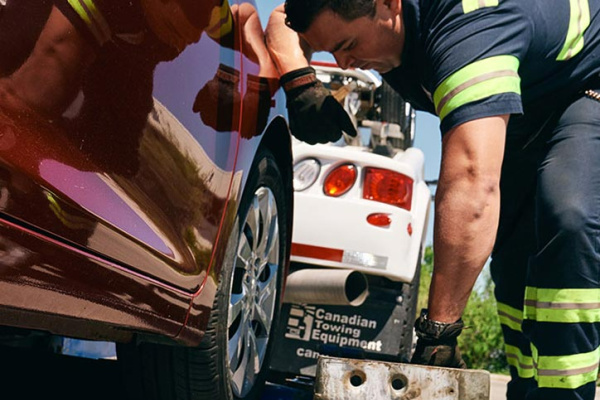 Your tow truck may include a winch, steering locks, chains well as hazard lights that you can affix to the towed vehicle to keep everyone on the road safe. Tow truck drivers should be in relatively good health and physical shape, but it's also important to be an effective communicator and have a healthy dose of patience. You'll not only be working with your dispatcher, but also interacting with first responders and the other people on scene who may be stressed or injured.
You should also be content working in a solitary environment for much of the time, and comfortable working in all weather conditions, including pouring rain and blowing snow. In fact, inclement weather increases the number of incidents that tow truck drivers are asked to respond to, so some warm and waterproof clothing is a must for those long days out on the road.

What You Need
To drive a light-duty tow truck, like a flatbed, hook and chain, or wheel-lift, you'll need a Class 5 driver's licence – the same one you use to drive your personal vehicle. If you want to drive a heavy-duty tow truck, like an integrated, wrecker, or boom truck, and make a higher wage, and open yourself up to a wider range of employment opportunities. You'll also need to be able to operate both manual and automatic vehicles with ease so you can move or load the customer's vehicle whenever necessary. You should have a strong knowledge of the area you work in, and/or experience and proficiency with mapping and GPS devices. Most tow truck companies will require a clean driver's abstract, criminal record check, and conduct drug testing as part of pre-hire or regular terms of employment.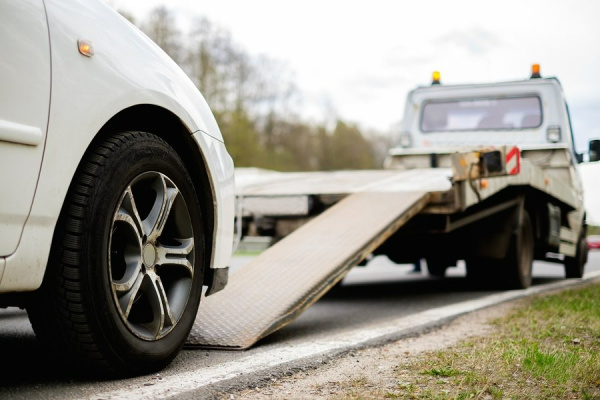 Because there is no licence upgrade required for a light-duty or single-axle tow truck driver, most of the training typically happens on the job by shadowing a more experienced driver. Class 3 training can be extremely beneficial before even starting a career as a light-duty tow truck driver as it can be a great stepping stone to driving larger commercial vehicles while brushing up on you driving habits and rules of the road.
In order to drive a heavy-duty tow truck, upgrading your current licence to a class 3 licence will be required due to the extra axles that accompany the larger tow trucks. In addition to upgrading to a class 3 licence, there are also courses available and highly recommended for drivers looking to expand their skill set and learn advanced maneuvers such as winching, compound layups, and vertical lifting.
Staying Safe
How to safely hook up and/or tow vehicles from one site to another will also be an important part of your on-the-job- training. While a course or training session is not mandatory in BC, ensuring the safety of yourself, your tow truck, and other road users while working as well as ensuring no damage to the tow vehicle is paramount.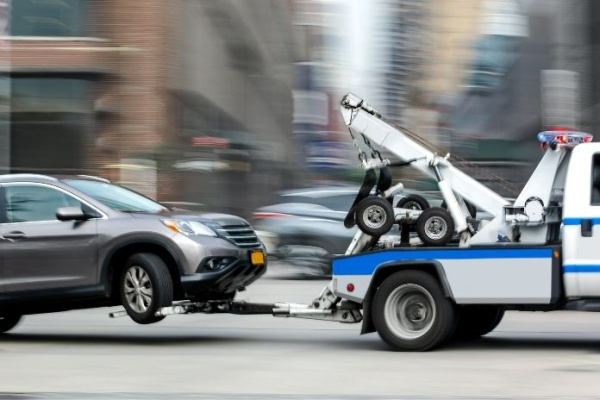 Tow truck driving does come with the hazard of working on the side of busy roadways and highways. It's extremely important that ensure your employer provides adequate roadside safety training and high-vis clothing, such as a safety vest, to keep you safe and visible to other road users while working in a relatively dangerous environment.
Tow truck drivers are an essential service across the province and help drivers in some of their most desperate times of need. If you love to drive, help people, and can stand the weather and roadside elements, then truck driving could be just the thing for you!