Camping is one of the best ways to explore nature and enjoy the sunshine during a Canadian summer! Whether you're heading out for some "glamping" in an RV or getting a bit closer to nature with tent-camping, there is no shortage of gadgets and gizmos to make your trip easier, less stressful, or just plain more fun!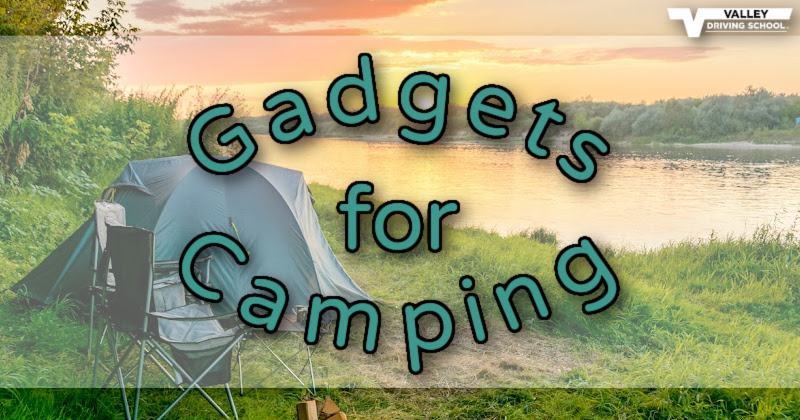 We've got you covered with a list of RV and camping gadgets that can make your camping experience even better.
Camping
Tenting or RVing, there are some gadgets that will make the trip better! These items are some of our favourites no matter how you're getting outdoors this summer. Some gadgets will need to be charged in order to operate properly, so make sure everything gets a full charge before you head out.
If your water is being supplied via bottles or jugs, cut down on the amount spilled with a Water Bottle Pump Dispenser . This dispenser in particular fits on any jug with a 5.5cm to 5.8cm neck, allowing you to use a wide variety of bottle sizes from 4.5L to 18L! You can also switch between an on-demand water flow or a continuous water flow for filling a larger container, or washing up.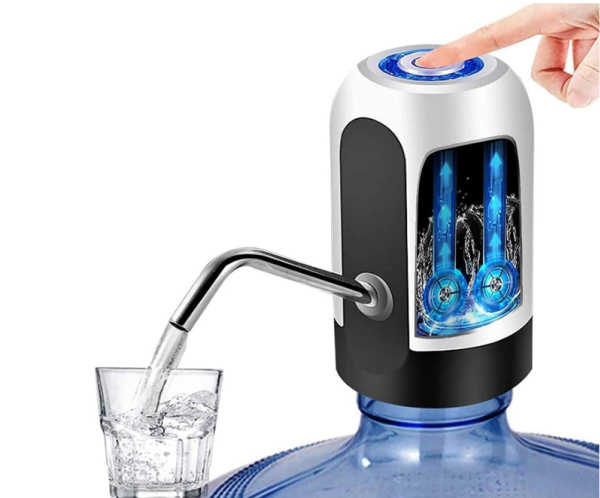 Nothing is as synonymous with camping as a campfire, but travelling through Canada during the summer often means you will encounter fire bans. This can put a damper on any camping trip, but if you come prepared with a propane fire pit you can still enjoy hot dogs and s'mores! Make sure to double check any fire restrictions in the area before you utilize a propane fire pit, but in many cases they are allowed. Our choice is the Outland Living Firebowl which comes equipped with a cover and carry kit for easy transport and storage. If you're really into camp cooking and grilling there are great add-on racks and accessories, but all you really need is a good stick!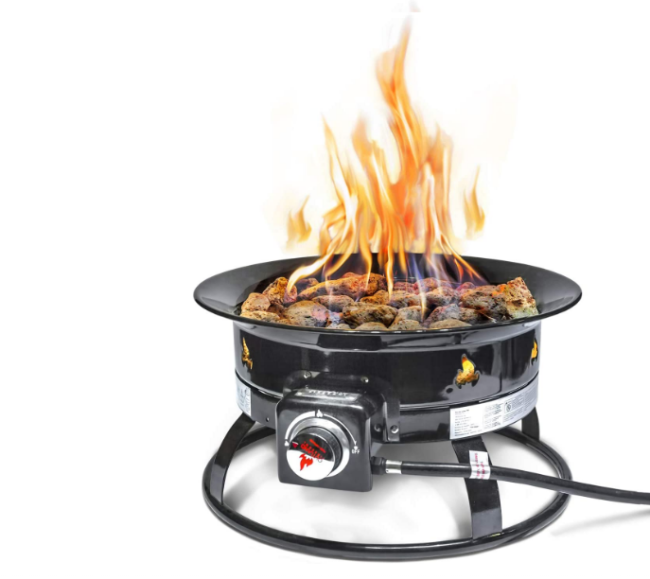 However you camp, an important part of the adventure is entertainment! If you're planning to unplug and give all the electronics a break, remember to bring along some other forms of fun. For sunny days spent outside, yard games like Ring Toss and Giant Jenga will have the whole family enjoying the outdoors.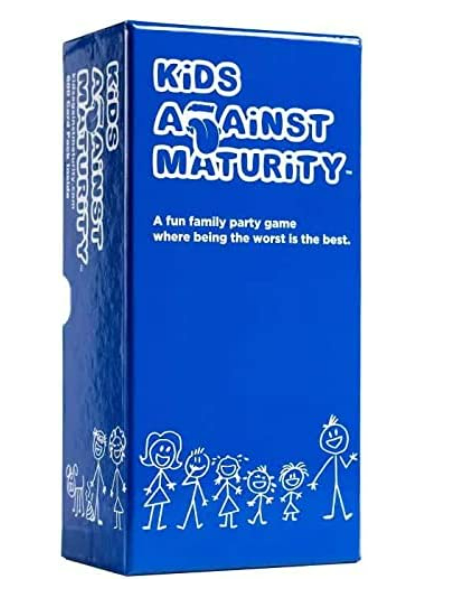 Make sure to pack something that can be played indoors too - you never know when rain might fall! Bring some board and card game classics like Chess and Checkers and Charades, or something a bit edgier like Cards Against Humanity or, to keep it fun for all ages, Kids Against Maturity.
RV Camping
RVing is a great way to experience the outdoors, giving you some creature comforts while being surrounded by the forests and lakes that make British Columbia worth exploring. These accessories will make RV life even better!
Possibly one of the most underrated accessories to add to your RV are command hooks. With limited storage space in most motorhomes and trailers the more you can hang up, the better! There is a huge variety of hooks and hangers out there so you can choose the right weight capacity, aesthetic preference, and style of hook.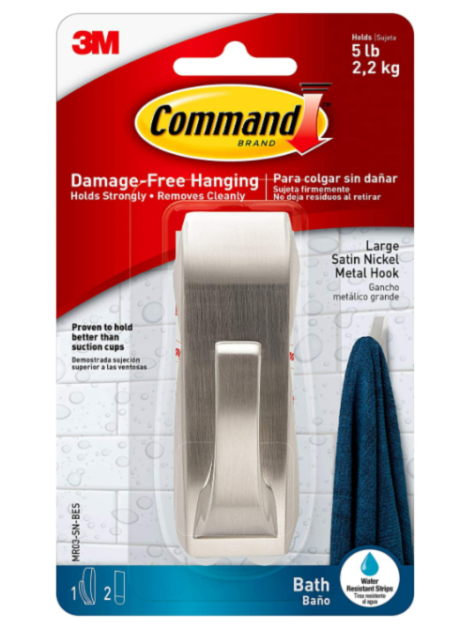 Grab some extra shade and privacy with an extended awning, like the Duleplax Shade Screen. While RV awnings provide a fair amount of coverage and space, adding some extra coverage will help expand your camping area as well as provide sun coverage for longer.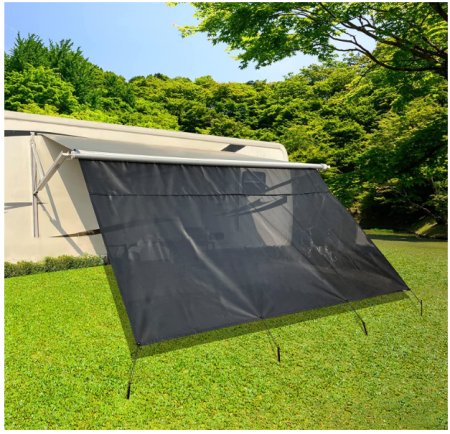 Keep the adventure going after the sun goes down with some LED awning lights. These light strips can be cut down to size and found in a range of colours. Since the strips are just adhesive, you can put them almost anywhere! A lot of RVers opt to stick the strip on the RV, running underneath the awning, which also protects the stripping from weather.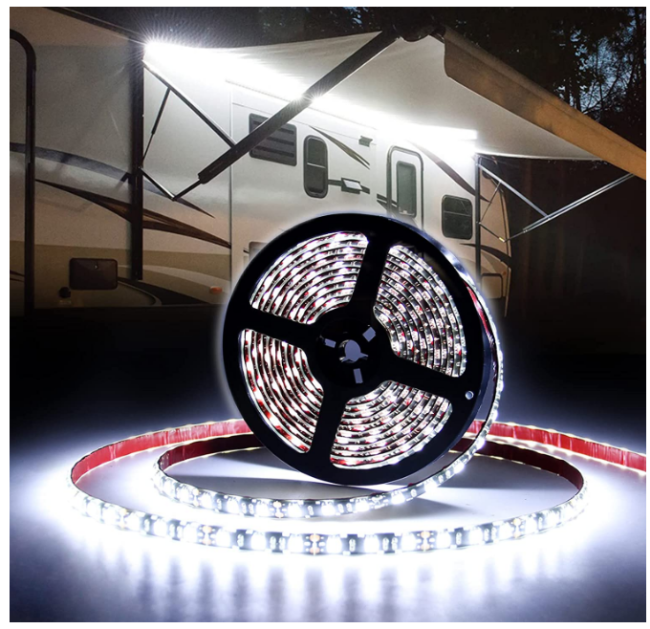 Tent Camping
Nothing compares to being at one with nature; falling asleep listening to the sounds of the night and waking up with the songbirds right beside your tent!
If you're waking up with the birds every morning, you'll need a hot coffee first thing! Without power or outlets that come with an RV, most tent campers are left to boil water over the campfire and use half a dozen different kitchen items just to get a shot of caffeine. To get a hot beverage sooner and easier, try the Kopipresso Portable Espresso Maker. Although the price tag is a bit high, this gadget will quickly become indispensable for any camper with its quick brew time and compatibility with coffee grounds and coffee capsules - which means you can have an espresso, chai, or tea!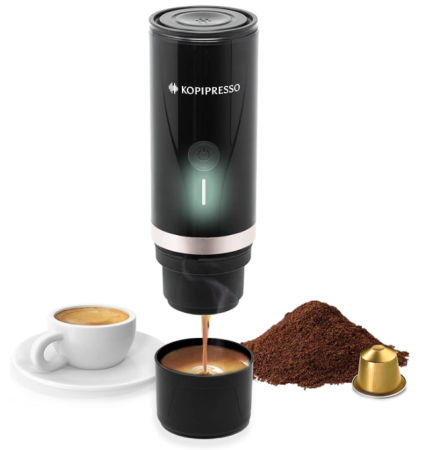 Keep all your devices charged with a portable solar charger battery bank. These are great for your phones, tablets, or other chargeable devices (like your Espresso Maker!) and many come with a high device capacity and high speed charging. Make sure you know where and when you'll be camping - camping hidden in the forest and in the middle of Autumn won't provide a lot of solar charging time!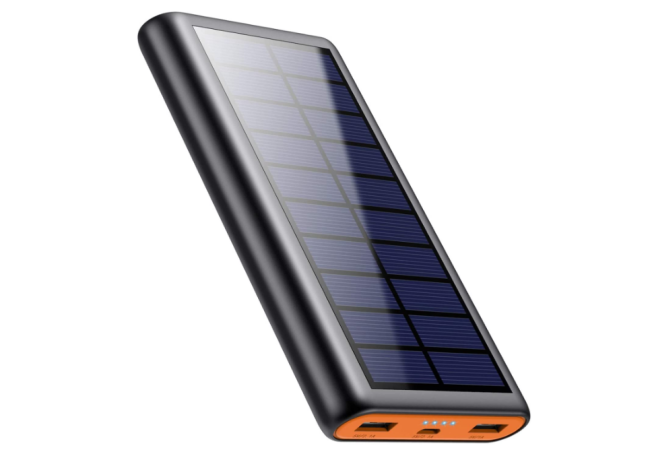 Although there are many campgrounds with fully accessible facilities, if you're heading deeper into the wilderness you may want to bring along some hygienic accessories to keep things fresh! An outdoor shower provides an easy way to feel refreshed while spending time outside, and requires little more than a bucket of fresh water. An outdoor shower can also be used for cleaning off sandy feet or washing dishes.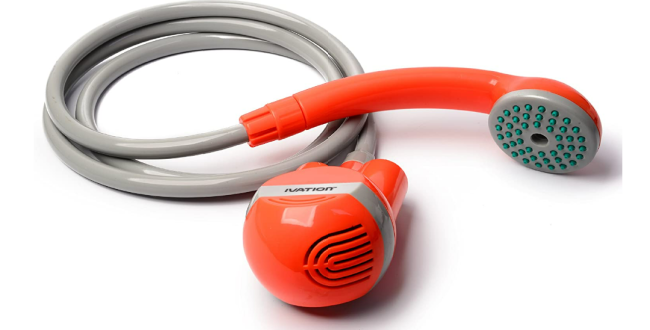 –
Beautiful British Columbia has innumerable places to explore and whether you're planning to go tenting or RVing, we know you'll have a good time! Load up all your goodies, plan your route and destination, and hit the road. Head south across the border, east towards the coast, or stay put here in BC!