Curious about Enhanced Road Assessments, what they are, and why they're required? We're jumping into the what, why, and how of ERA's! This is a great opportunity to learn about Enhanced Road Assessments if you have been informed you need to take one, or if you have a loved one that needs to prepare for one.

What are ERA's?
Enhanced Road Assessments (ERAs) are road test re-examinations that determine a person's medical fitness to drive and operate a motor vehicle safely.

Why are ERA's required?
RoadSafetyBC may require a driver to complete this test to ensure that they can safely operate and maneuver a vehicle on the road. An ERA can be requested when there is concern over any Class 5 or 7 driver having a motor, cognitive, or sensory condition that impedes their ability to drive. It is important to note that drivers of any age may be asked to complete an ERA.
There are a variety of reasons that a driver can be asked to take a re-examination. Here are a few possibilities:
You've recently seen your doctor about an issue or injury. If they find that this has caused, or is linked, to a medical condition that may affect your ability to drive safely, then they are obligated to report it. This report will result in the need for an ERA to determine if you are fit to continue driving.
Your results from a previous road assessment have given rise to concerns which suggest that a follow-up is necessary at which point an ERA will be requested of you.
You've recently been involved in a collision or offence that has resulted in a collision report, police report, or other report where it is indicated that you may be unable or unsure of how to handle a common driving situation. An ERA helps determine whether this is the case or not.

Can I skip the ERA?
If you'd like to keep driving, completing an ERA that has been requested of you is a legal requirement. If you choose not to comply, unfortunately your existing driver's licence will be cancelled and rendered invalid until you complete the assessment as required. On the other hand, if you're not overly attached to driving, you can choose to retire your driver's licence and exchange it for a BC Identification Card instead! BCID cards are free to seniors who are exchanging their driver's licence for one.

What does the ERA include?
The ERA takes around 90 minutes to complete and is conducted by ICBC. You will begin with a pre-trip vehicle orientation, spend 45 minutes driving on your local roads with the examiner, and finish with a post-trip review. There is no computer testing component and driver's cannot pass or fail. Since the exam is intended to test the driver's skills in the real-world, assessment results are considered alongside other pieces of information to decide licensing.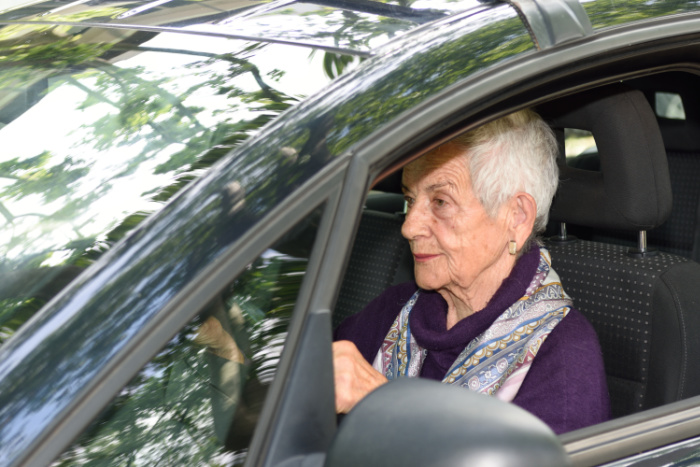 The ICBC examiner will direct you to conduct basic driving maneuvers which may include: making turns, navigating intersections and traffic lights, and and changing lanes. Observation skills such as mirror checks and shoulder checks while obeying all road signs and signals will be key to a successful assessment.
In addition to driving, the examiner will ask you to demonstrate your ability to adjust the vehicle's controls, such as turning on the windshield wipers, while the vehicle is in motion. To check your cognitive skills, the assessment will likely include a check on your ability to follow multi-step directions. The examiner will give you a 3-step driving direction to recall and complete. For example: turn left at the next intersection, then turn right at the traffic light, and then left at the first stop sign. Your recall skills will again be tested when the ICBC examiner asks you to drive a few blocks from a certain location, and then follow the exact same route back to the original location.
During the ERA, you will get a 5-minute break at approximately the midpoint of the test, to be given feedback on your driving so far. Once you resume the test, this is a great chance to take the feedback ICBC has provided to improve and correct any driving concerns for the remainder of the test.

How can I prepare for the ERA?
To prepare for your ERA, start paying attention to your own driving. Are you frequently finding yourself in situations that suggest you need to brush up on your driving skills such as near misses of other vehicles and pedestrians, confusing the gas with the brake pedal, hitting curbs, and misjudging turns? Take note and begin driving more mindfully! Practice, practice, practice and ask another driver to watch you so they can give honest feedback. This will help you pinpoint your areas of improvement.
For more prep help, you can read through the ICBC Learn to Drive Smart and Tuning up for Drivers manuals and take an online practice test. While you will not need to complete a knowledge test for your ERA, this is a great way to study the rules and regulations you will encounter on the road! You can even take a training session or two with a professional school to make sure your skills are on the right track for the road test.

How much does the ERA cost?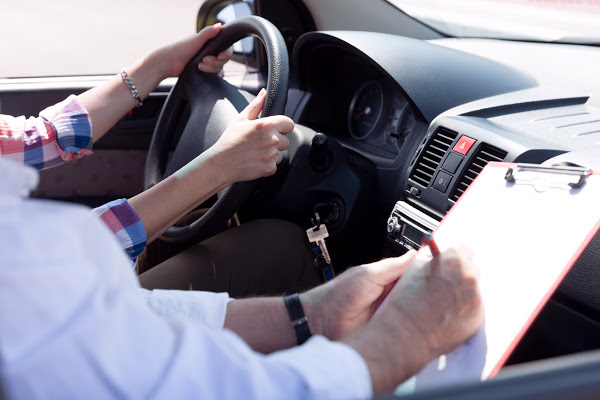 Since an ERA is made by request, there is no fee attached to the assessment. After receiving your referral letter from RoadSafetyBC, simply book an appointment with ICBC. You can book your appointment by calling 604-661-2255 if you're within Metro Vancouver, and 1-888-715-7775 if you're anywhere else in BC. You will need to bring the following to your appointment:
Driver's licence
A second piece of ID with your name and signature
Proof of valid vehicle registration
A companion who holds a valid driver's licence (in case you're issued a learner's licence after your assessment)
Glasses or contact lenses if you need them to drive or read
Referral letter from RoadSafetyBC

What happens after the ERA?
If any traffic violations, dangerous actions, or other safety concerns were noted by ICBC during the ERA, you may be issued a temporary learner's licence while your file is under review. RoadSafetyBC will review your file within 14 days of the assessment, and in the order they are received. After the assessment, ICBC will forward their findings and results to RoadSafetyBC for review with all information relevant to your ability to safely operate a motor vehicle (driving errors, violations, dangerous actions, responses to feedback provided, and reports received from family, doctors, and/or police).
Further assessments, if necessary, are at the discretion of RoadSafetyBC. They will send a letter to advise you of their decision and direct you on any necessary next steps. You will be advised in writing whether your licence is maintained, re-issued, restricted, or cancelled. If you disagree with the decision, you can apply for a review. The steps to start a review of the decision will accompany your decision letter.
--
An Enhanced Road Assessment may sound overwhelming or frightening, especially if it's been a while since you had to complete a test of any kind, but with practice and confidence it is something experienced drivers can overcome. You can also choose to look at it as a good opportunity to trade in your licence and start using public transportation!