Being distracted while driving is one of the most prevalent causes of accidents on our roads and many distractions occur from use of electronic devices while behind the wheel.
So, what is distracted driving, and how can you avoid being a distracted driver?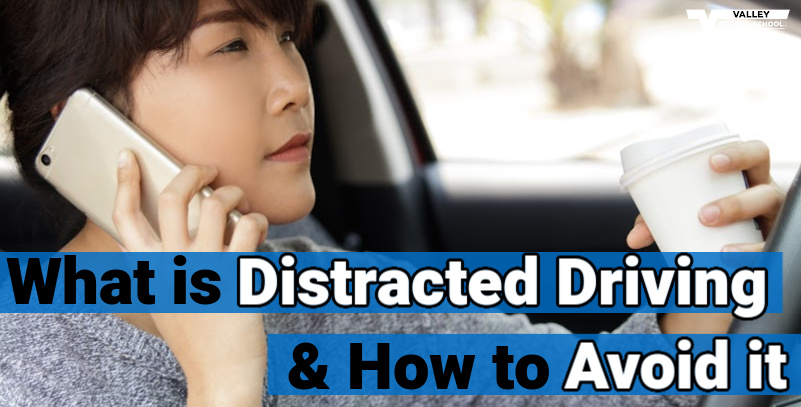 Distracted driving is the practice of driving a motor vehicle while engaged in another activity, typically one that involves the use of a mobile phone or other electronic device. This can mean texting a friend, dialing a number, changing music, even checking your hair in the rear-view mirror.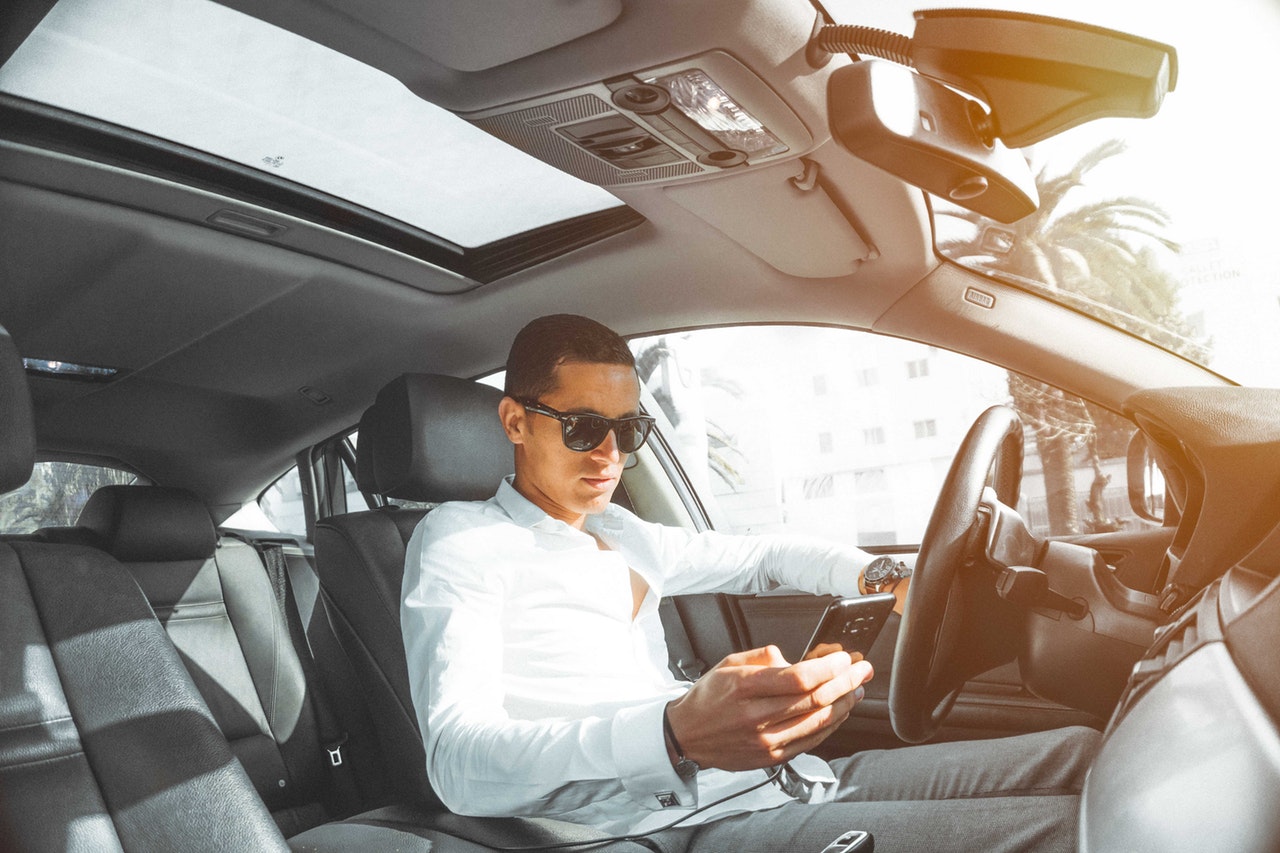 Research tells us that drivers fail to process approximately HALF of all visual information in their environment when using a cell phone or other electronic device while driving, and that nearly 25% of all accidents are now caused by driver distraction. Phone conversations while driving have also been shown to be more distracting than real-life conversations, as new research cites increased cognitive resources to adjust tone, and assess traffic conditions at the same time. This is one of the reasons drivers in the L and N stage of the Graduated Licensing Program in BC are prohibited from using electronic devices, even with a hands-free system.
Canada's Motor Vehicle Act addresses distracted driving and issues a fine of $368 and 4 demerit points to a driver's record. On a first ticket, demerit points result in the driver paying an additional $252 ICBC Driver Penalty Point premium, for a grand total of $620 for a first-time infraction. The second infraction charged within one-year, not only fetches another $368 fine, but now includes an increase to the ICBC Driver Penalty Point premium at a whopping $749. More distracting driving tickets result in even higher ICBC Driver Penalty Point premiums.
Also relatively new, is the Driver Risk Premium should a driver rack up more than two distracted driving charges. Charges can continue to swell if a driver continues to be caught distracted behind the wheel.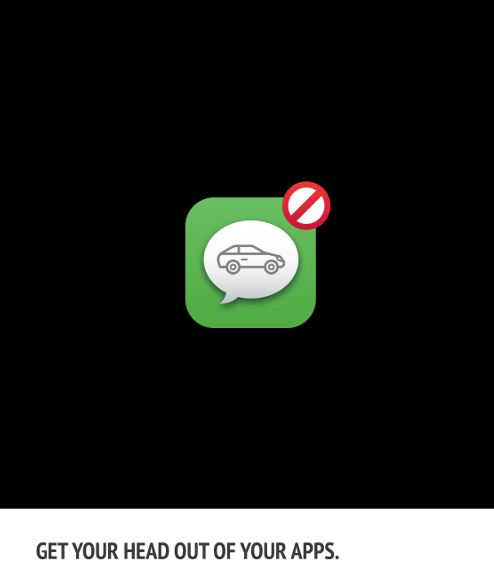 Drivers can avoid distracted driving by doing a number of things:
Turn it off and put it out of sight. Avoid the temptation of checking texts or emails by limiting your ability to grab your phone.
Activate "Car Mode". Newer phones include a Bluetooth activated driving mode, wherein notifications are withheld from the phone until the car is shut off. Activating this mode can reduce the likelihood that a driver will be tempted to use their phone.
Sync your phone's music app to the vehicle's stereo, so you're able to utilize the steering wheel controls to change music. This eliminates the need to take your eyes off the road to fiddle with a phone or stereo.
Decline calls. When your phone is securely mounted in a fixed location in your vehicle, declining calls or deactivating your hands-free device will limit distractions.
Pull over when it is safe to do so, to make or receive calls.
Choose a designated texter (like a designated driver to avoid drinking and driving). Choose one of your passengers to handle your calls and texts while you keep your attention on the road.
Focus on the road and your driving, and avoid distractions. Driving without distraction is step one to reducing the chance of an accident, and receiving a distracted driving ticket - so leave the phone alone!
#EyesFwdBC
Information updated December 2021.