Washing your car isn't as simple as visiting the mechanized, touchless, detergent-spraying car wash at the end of your block. The $3 quick and dirty car wash has become the epitome of washing your vehicle to keep an illustrious shine, and there's nothing wrong with one once in a while - but people who truly value the condition of their vehicle's paint know well to stay away from the tough bristles and harsh chemicals used in a coin-wash, and opt instead for a true DIY wash at home.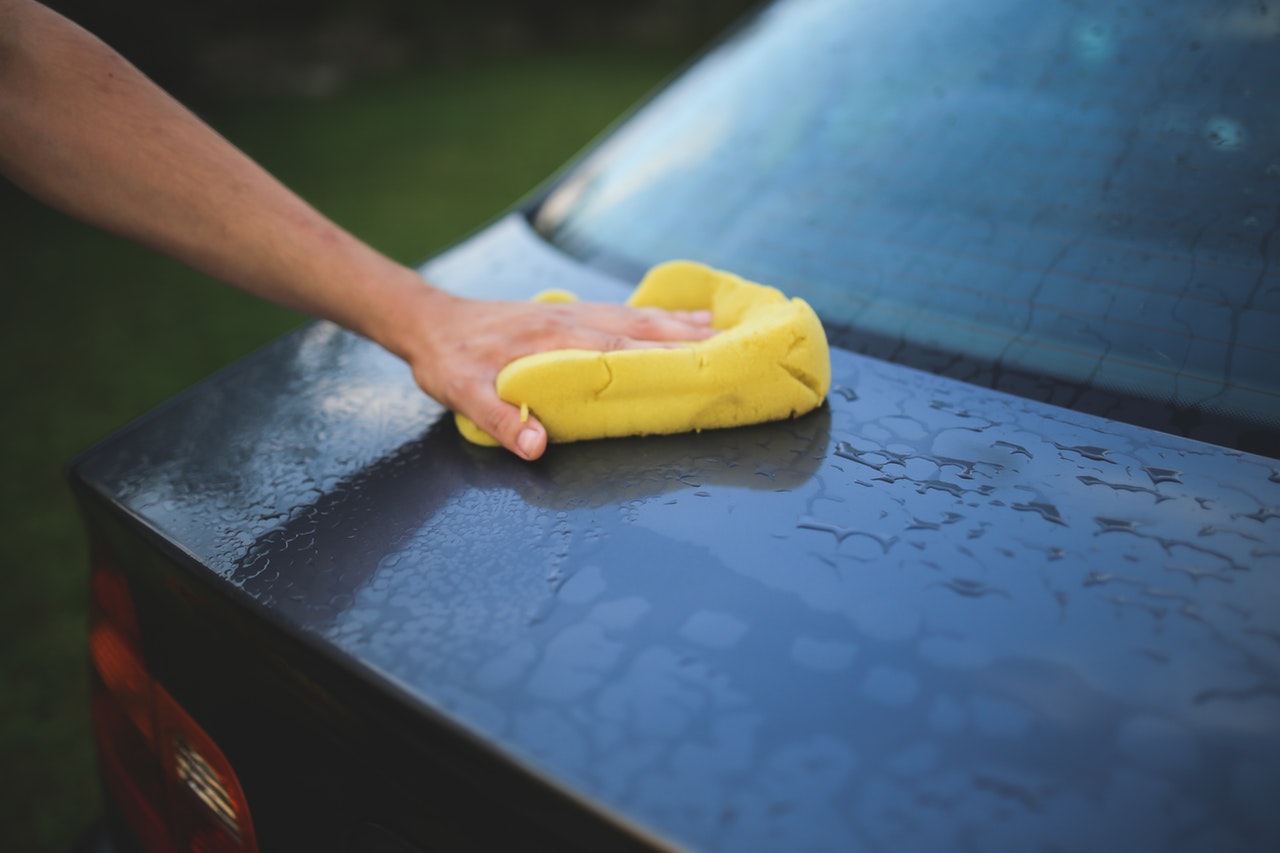 Most people would agree if you asked them: a good wash and wax is the optimal way to keep your vehicle's paint and finish looking great over time, as well as a good way to provide protection from the elements. While they're not wrong, there's still a lot more things to consider to achieve a clean car that's going to retain its glossy factory finish.
If you're willing to put in the time and elbow grease, you'll not only notice the difference in a hand wash, but also how near-perfect your vehicle's finish will remain overtime. These tips go beyond the realm of cleaning and into that of useful preventative measures that protect against oxidation, rust, and rot.
If you happen to get oxidation on your vehicle, there is hope to remove that dull, tarnished look!
Exterior
This is arguably the most thought-of portion of the car. When people are washing their cars, they're thinking primarily about the exterior of the vehicle - the paint, its' shine, and getting every last ounce of bird-doo off the hood. Cleaning the vehicle's paint surface is all about maintaining an attractive gloss finish, and preventing that finish from diminishing, rusting, or fading.
Cleaners, Waxes, & Polishes
Step one to washing the exterior of your vehicle is inspecting the condition of the body. This will help you to make an educated decision on which products to use, and which principles to employ to get the perfect shine. This will likely mean going beyond the wash and wax, by including a deep clean of the vehicle's surface, and a hardy polish.
Application of any number of cleaning supplies, waxes, polishes or sprays will all likely use different methods of application. Always consult the bottle or container of the product you've chosen to ensure you're getting the most from your purchase. This is also important when considering using a specific product on a material that may not respond well - for example; chrome wheel cleaners can be very acidic by nature, so using the product on a brushed aluminum alloy rim can ruin the finish.
Avoid use of common household dish detergent when washing your car, which can actually damage the surface because it's an abrasive soap used to cut grease and food from dishes. While they'll indeed remove any dirt and road grime from the surface, they'll also remove conditioners and finishes that keep the paint concealed under the clear coat. Instead, opt for a dedicated car wash, commonly known as car shampoo - which use rich paint conditioners to clear away debris while washing and conditioning the paint in one easy step. These products are usually pretty good at maintaining the benefits of wax treatments as well.
Polishing your vehicle is the next step in a proper detail, after the vehicle is good and clean. A polish will act as a pre-wax glaze that preps the surface to accept the wax on the freshly cleaned surface, giving a deep shine - think of car polish like a moisturizing lotion for your skin. Polishes often feature oils that add depth to the finish of the car - especially on dark paints - for mirror like reflections and vivid shine. Polishes are best applied by hand or a hand-held polisher, to limit and remove any pre-existing oxidation from the surface. Heavy evidence of oxidation should be treated with a specialty rubbing compound.
Waxing is the proverbial pièce de résistance of cleaning your vehicle properly. Liken a good wax to that of a sunscreen you'd put on your skin when you head into the sun for the day. A good wax - either carnauba or polymer - will preserve the gloss finish of the vehicle and protect that surface from oxidation over time. Regular waxing will help to protect the paint from fading or potential rust damage. Consider waxing the car once per month to maintain an optimal shine, and keep the vehicle out of the sun as much as possible, whether that be by parking in the shade, or storing it in a covered garage, if possible.
Rags & Towels
Refrain from using a household dish cloth or a used bathroom towel to wash your car. Just like washing your body, you want something that's soft, won't cause abrasions, and is as clean as possible. Opt instead for a microfiber cloth or shammy that's specifically designed to leave your vehicle's finish unscathed by minor scratches, scuffs and markings.
Interior
Cleaning the interior of the car is just as important as cleaning the exterior, and nothing gives you that sense of pride of ownership like gazing upon a showroom fresh interior and smelling nothing but lavish fragrances. You don't want to smell your gym shoes or leftover road-trip snacks wedged in between the seats! The interior of your car is where you'll be, and as such, should be treated with the utmost respect.
Vacuum
First things first, take a garbage bag and rid your vehicle of the excess clutter you've likely accumulated over the past few weeks. Now that you have a relatively clean slate, remove all floor mats and vacuum the vehicle out from hood to trunk, ridding it of little stones, dust, dirt, sand, crumbs - you name it. Do the same to your carpeted floor mats, or power wash and/or scrub your rubber floor mats to give your interior a clean, tidy feel that helps you breathe a sigh of relief.
Shampoo
If you happen to have fabric seats, shampooing these interior surfaces is the best way to rid your vehicle of any stains and odours. General spray-on car interior shampoo's from a variety of department stores will do just fine, but make sure to invest in a proper stiff-bristle brush to penetrate deep down in the seat material for a thorough clean.
Stains like coffee, oil, or fruit juice may be particularly stubborn, but can be treated prior to your seat shampoo by applying a heavy-duty stain remover. Always read the labels of these products before using them in your car, but generally speaking, they can be left on for a few minutes to help them lift the stain from the material. Spray on your heavy-duty stain remover, or shampoo, and scrub the seats with a brush. Remember to focus on one section at a time to make sure you're giving each seat and corner of the car as much attention as the last, then wipe up any excess moisture when you're done and then allow the vehicle to dry over the course of 4-6 hours before you hop in and go for a drive.
Protectant
Leather and vinyl accents can also be treated with interior protectants like Armor All or a similar product. These products use powerful conditioners and oils to maintain and protect the finish of your vehicle's interior, as well as provide a wet, clean look that helps the leather shine and maintain a deep, rich colour. They smell pretty good, too, adding to the sense of clean. Steer clear of using a paper towel to spread these products, as wet paper towel can leave behind traces of fibres, which - especially on black leather - can look messy, and even dirty. Instead, use a clean microfibre cloth, shop rag, or towel to apply leather protectants.
----
Keeping the car clean is a bit of a ritual for dedicated vehicle owners, but a process that ensures your pride and joy will look perfect for as long as possible. Aside from the freshness and beauty of a clean car, doing it properly with all of the above listed steps and processes will ensure that your vehicle's paint, finish, and interior materials are protected from the harshness of the elements and prolonged use.