As British Columbia receives more cold weather and snow, winter and all its infinite glory is inevitably making its triumphant return to Canada. While most responsible drivers are quick to equip their vehicles with winter tires to deal with the impending winter road conditions, there are always a few of us who forget to make the switch early on.
There are also those of us who live far from the predictability of city roadways where ploughs and salting/sanding are regular occurring commute helpers. There are numerous roadways and mountain passes in this beautiful province that warrant more than a set of good winter rubber. For those of us who venture into the great outdoors, a spare set of snow tire chains may be the perfect companion for inclement weather conditions.
In this post, we'll tell you what you need to know about tire chains, where you can use them, how they're installed, and what makes them effective.
What are Tire Chains?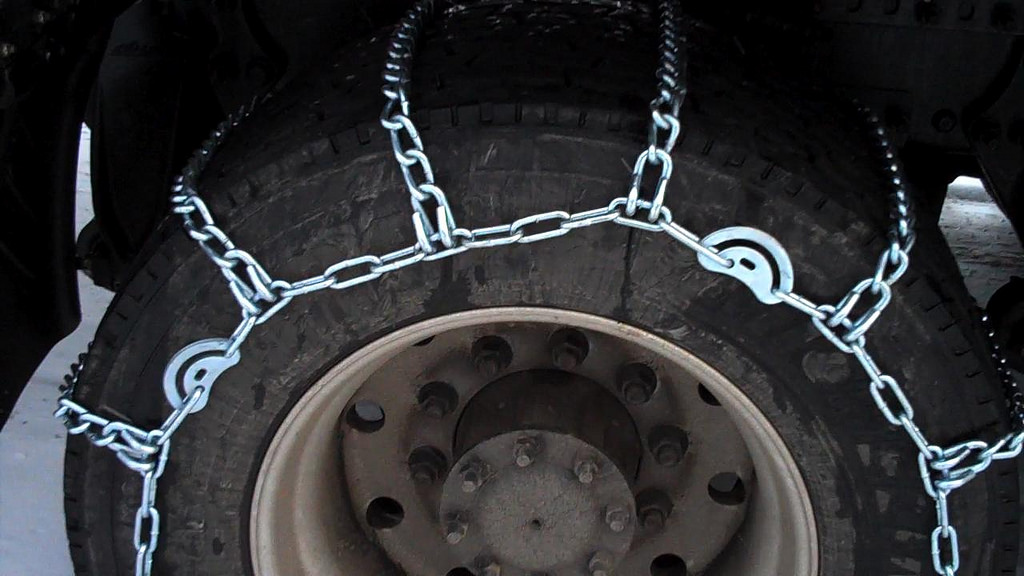 While they're not meant as a replacement, tire chains have been a time-tested extension of winter tires, providing substantial traction and grip on ice and snow. Traditionally, tire chains have been used on mechanized equipment for generations - like tractors, snowblowers, 4WD vehicles, and safety/emergency vehicles, and have provided a welcome sense of safety and confidence to drivers.
Tire chains are well known for their effectiveness on both ice and snow, and their adaptability and inexpensiveness. They provide particularly good grip in deep snow conditions and situations where ice can spell slippery disaster. Tire chains use their uneven and scabrous tread to bite into the surface with steel links of chain aiding your winter tires.
They were invented in 1904 by a New Yorker named Harry Weed, after he witnessed drivers wrapping rope and even vines around their tires for added grip. On this side of the border, Auguste Trudeau obtained a patent for a tread and anti-skidding tire chain in 1935. These days, a variety of types are available, ranging from link - or cable - chains, to studded chains. Alloy and hardened steel have been used, as well as polyurethane, rubber, and even fabric links.
Chains can typically only be used up until 30-50km/hour, and shouldn't be used on dry roads as they can cause tires to slip on dry pavement. This means that tire chains aren't meant to be used as a regular traction aide, but as an emergency piece of equipment, or for particularly harrowing environments.
Do They Really Make a Difference?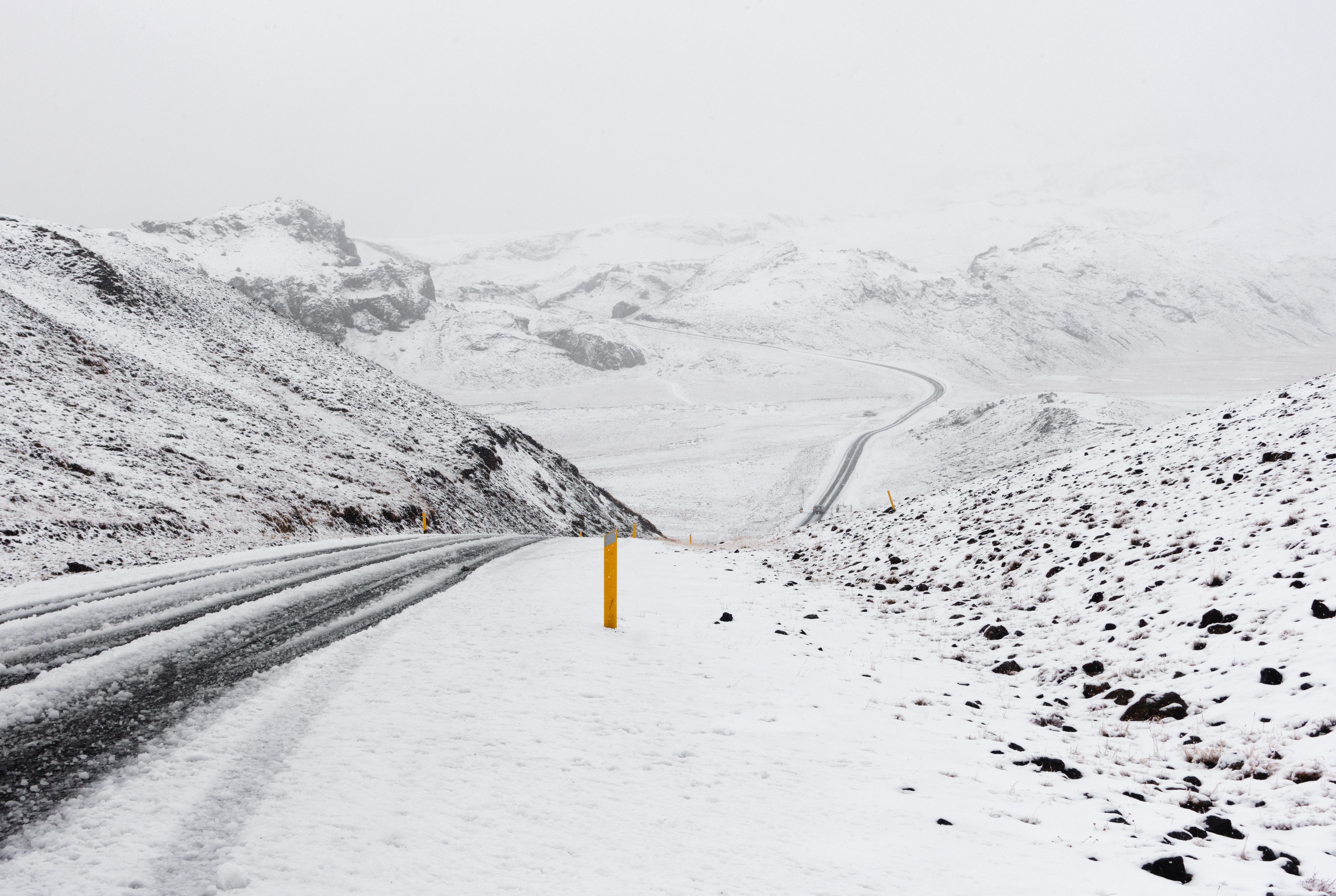 While chains aren't always required equipment on roads in the province, they can get drivers out of bad situations where snow tires aren't enough. In 1989, the California Highway Patrol prepared a study on the effectiveness of tire chains, finding that all tire chains provided "acceptable levels of acceleration, braking, and handling, even through a variety of performance differences…"
Chains work by being able to penetrate deeper into ice and snow than a low-profile winter tire, providing grip on slippery surfaces - think of them as massive, bulky studs that come with the added benefit of being removable from your tires. There are typically two types of tire chains: classic link chains, sometimes known as cables, and wrap-style chains that are wrapped around the tire once it's in the snow.
Are Tire Chains Mandatory?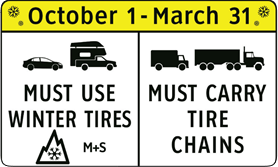 The province of British Columbia is laden with mountainous terrain and a good amount of snow and ice in the winter months. The province's website states that chains may be placed on a passenger vehicle's "primary drive axle to provide superior traction" in ice and snow.
The province also enforces mandatory winter tires or chains on certain routes from October 1 to March 31 as a precautionary measure to prevent accidents in slippery and snow-covered road conditions.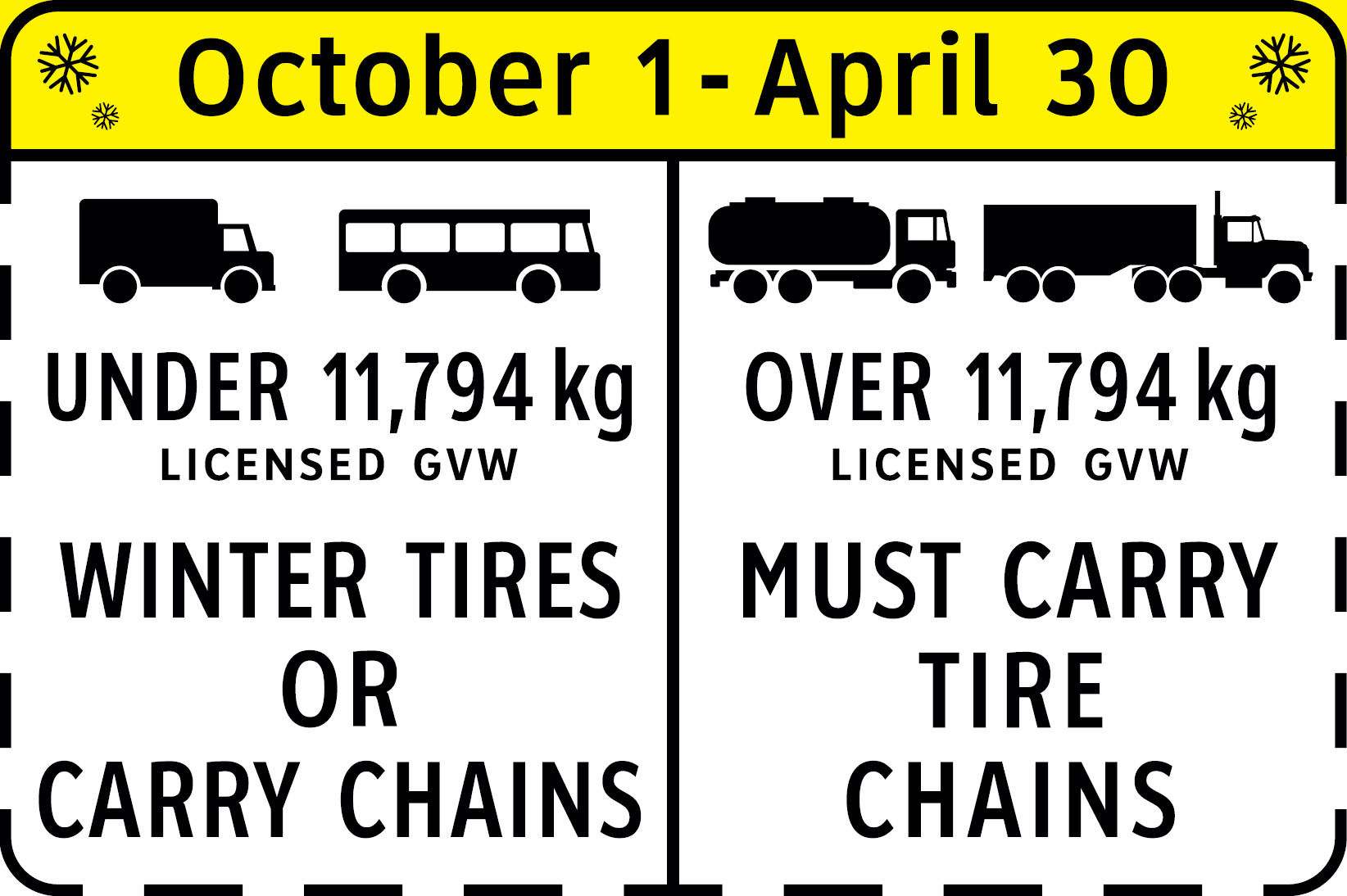 For select highways, including mountain passes and rural routes in high snowfall areas, the date is extended until April 30 to account for early-spring snowfall. Routes that require use of chains are regulated by signs and are enforced by local police, the Ministry of Transportation, and other enforcement agencies. It is recommended that all drivers carry a set of tire chains with them when driving through mountain passes and on roads that may feature bad conditions.
British Columbia suggests that all commercial vehicles use steel link tire chains in winter weather, while cable-style chains are also permitted "if used in conjunction with steel link chains," as they don't typically provide the right amount of traction on roads with banked curves. Commercial vehicle drivers that are found without winter tires or without carrying tire chains can face a fine of as little as $121 when their vehicle is not properly equipped for winter road conditions.
Where Can You Drive With Tire Chains?
The October to March and April dates for "winter tire or carry chain routes" are all listed on the province's website, with comprehensive maps to help plan trips and driving schedules. In Northern BC, nearly all highways and mountain passes are designated as "winter tire or carry chain routes," along with small sections of highway near Prince Rupert and Terrace, and a small section near Masset on Haida Gwaii.
On the South BC coast, including Vancouver Island, about half of all highway routes are not designated as "winter tire or carry chain routes" - predictably around the city centres of Vancouver, Victoria, Nanaimo, Powell River, and inland towards Hope.
As we progress towards the southern interior region of the province, we can justifiably predict that nearly all highways are still designated as "winter tire or carry chain" routes. Small sections near Kamloops, Merritt, Revelstoke, Sicamous, and Cranbrook are the exceptions.
How Are They Installed?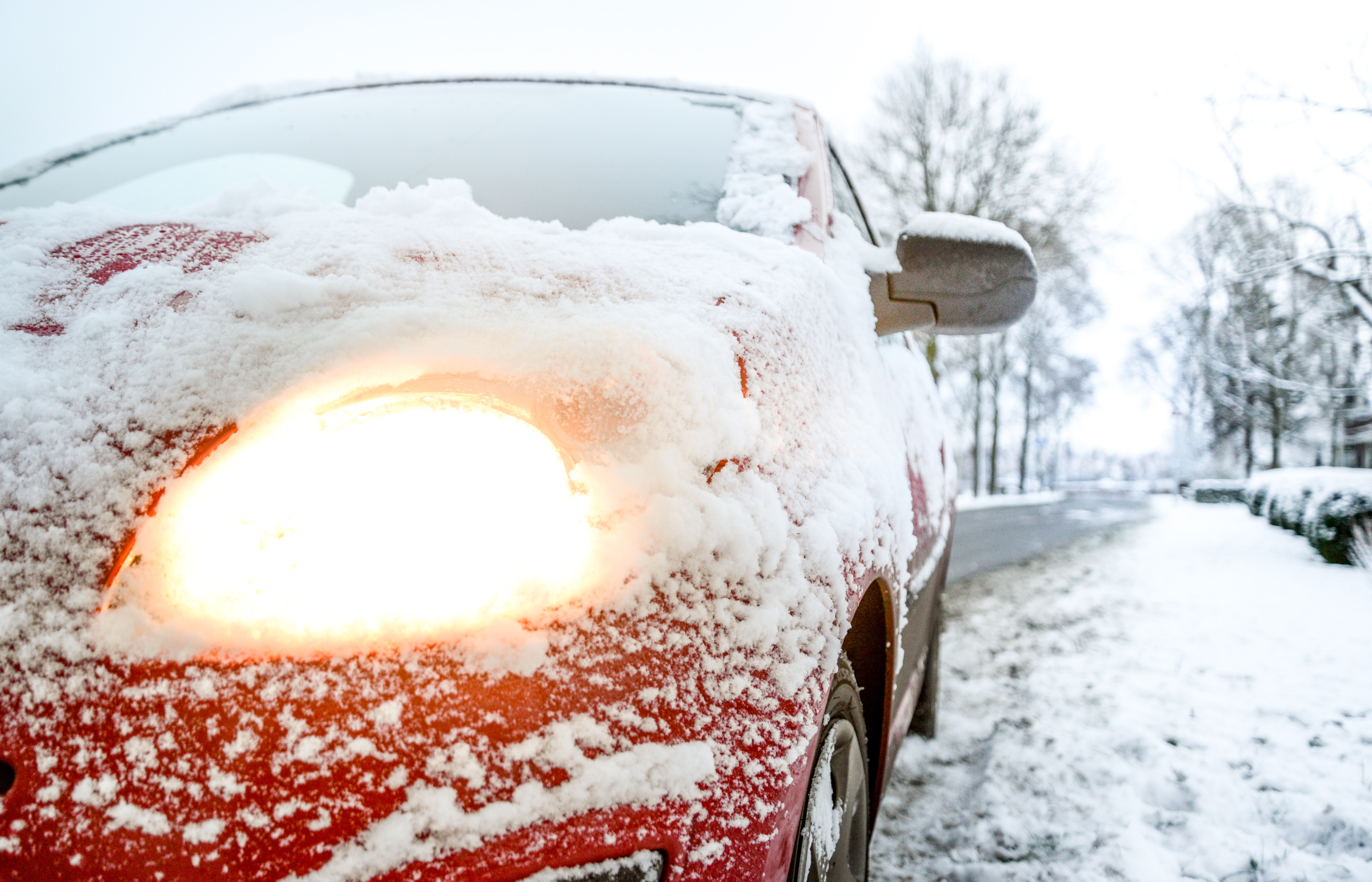 Most tire chain products are easy to install, while discount versions can often require rubber tighteners to keep the chain secure against the tire itself. It's very important to find a tire chain that fits the specific size of your tire to avoid potential damage to your vehicle. They're typically installed by laying them out, untangled, on a safe stretch of roadway, and pulling the chain over the top of the tire.
Next, connect the chain 'keepers' - rings that come with most snow chains to secure the chain in place over the tire. The keepers will keep the chain in place when you now move the vehicle forward to complete the installation on the bottom side of the tire. The bare section of tire is where the remainder of the chain needs to be connected. Chain installation is typically undertaken once a driver has a problem in the snow, and that can make installation difficult, so it's important to stop early to install your chains before you need them; moving your car ahead to complete chain installation may be next to impossible if you're already stuck in a snow drift or deep snow.
As they say, practice makes perfect, so we suggest that all drivers who suspect they may require use of snow tires or tire chains to check the road conditions before leaving on a road trip and practice, practice, practice installing those snow chains BEFORE you wind up needing them in an emergency situation. Installing tire chains for the first time in the deep snow may prove to be frustrating, and difficult, so give yourself the benefit of knowing how they operate before going on that ski-trip in the mountains.
---
As an additional piece of wintertime driving safety equipment, tire chains are a formidable help when it comes to deep snow and icy conditions. They provide drivers with confidence and help people to remove themselves from dangerous situations. On top of their capability and ease of installation, they usually come with an affordable price point that makes not having a set in the trunk a disadvantage to all drivers who need to get around in the wintertime. Drive safe!