If you've enjoyed the odd drink with friends after work or on the weekend, attended a concert downtown, or needed a lift home while your own vehicle was in the shop - chances are you've called a cab, a friend, or even a designated driver service for a ride. Ride sharing is finally being given the green light in BC, so Lyft and Uber are now an option to get home safely.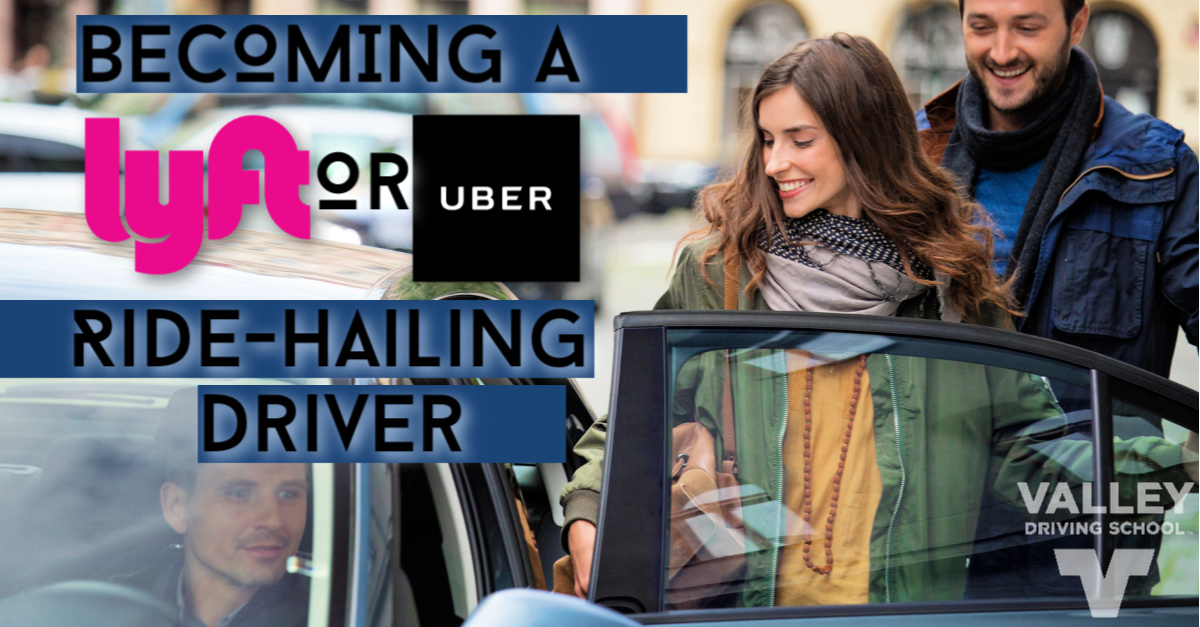 While cabs, buses, and public transportation have been the tried and true preference of previous generations these days it's all about using social media and mobile apps to book rides home. Love the concept or hate it; it's here and it can be a great gig for those willing to invest the time and effort to become an official ride-hailing driver.
In this post, we're exploring the requirements of steps to become a Lyft driver, Uber driver, or rideshare driver in British Columbia.

Licensing Requirements
Beginning your driving career as a ride-hailing driver inevitably starts with having a valid driver's licence and other rules vary from province to province. In Ontario, you'll need a G licence - the equivalent to a Class 5 here in BC. Meanwhile, Albertans can drive with a Class 1, 2, or 4 licence, which are all professional licence classifications that will allow you to drive a taxi, limo, bus, or ambulance.
In July 2019, the BC government announced it would be a requirement to possess a Class 4 licence to drive for Uber and Lyft when they expand to this province. In BC, a Class 1 or 2 covers the Class 4, so if you have one of these licence classifications, you're already good to go. To be eligible for a Class 4 licence in BC you must:
be at least 19 years old
have a full privilege (Class 5 or Class 6) drivers licence - No 7L's or 7N's!
show your past 3 years of driving history, if you're from another province or country
have fewer than 4 penalty points offenses
have no vehicle related criminal code convictions
have no outstanding fines or debts with ICBC
be able to complete and pass a medical exam

The first step in obtaining a Class 4 licence will be to take the Class 4 knowledge test with ICBC. You can prepare for the ICBC knowledge tests by reading the required chapters in the Driving Commercial Vehicles manual and utilizing online practice tests to prepare. Once you are confident with the required materials and information for Class 4, visit an ICBC Driver Licensing Office with your ID, corrective lenses if required, and money to attempt the Class 4 knowledge test. Once you pass the knowledge test, you'll be issued a learners licence that is valid for one year.
After obtaining your learners licence, you can prepare for the ICBC road test by practicing with a qualified supervisor. Valley Driving School offers a comprehensive Class 4 training program that assists drivers in perfecting their driving habits, behaviours, and skills to ensure passenger and driver safety. Our Class 4 program includes one-on-one on-road training, pre-trip inspection training, with the option to use our 15-passenger van for the ICBC-conducted road test. We cover all the skills required to successfully complete the ICBC Class 4 road test.
Once you have practiced and prepared, you'll need to take a Class 4 road test with ICBC, which consists of a pre-trip vehicle inspection and an on-road driving portion. Class 4 road tests can be booked by calling ICBC or via an approved driver training facility, like Valley Driving School. Class 4 road tests cannot be booked online. For the road test itself, you'll need to visit an ICBC Driver Licensing Office with an appropriate vehicle to test on and any items required to help you complete the pre-trip inspection. You will also need your ID, corrective lenses if required, learners licence and money. Upon successful completion of the Class 4 road test, you'll have 45 days to have a doctor complete a driver's medical exam. Once the medical has been submitted and approved by ICBC, you will be issued your full Class 4 licence!

Age Requirements
Both Lyft and Uber state their age requirements as 21 years of age, for the areas they currently service. Lyft and Uber have both also confirmed this is the age requirement for operating in British Columbia as well.

Vehicle Requirements
Both Uber and Lyft require their drivers to operate 4-door vehicles, as picking up a crew of friends on their way to a dinner reservation in a sports coupe isn't the most accommodating vehicle type.
The age of your vehicle depends on the region you live in. For example, Montreal Uber drivers must have a car that's 9-years-old or newer, where Calgary, Edmonton, and Ottawa loosen the age to 10 years - while Toronto requires 7 years or newer. Lyft requires its BC drivers to operate a vehicle from 2011 or newer with 5-8 seats and 4 doors. Uber requires vehicles to be 9 years or newer with 4 doors and 5 seats and no cosmetic damage or commercial branding. Check out Uber and Lyft's websites for more on the specifics regarding which vehicles will and won't work for ride-hailing.

Documentation Requirements
Owning a car and having a driver's licence is one thing but ride-hailing companies will require you to also go through their driver application process to ensure you've got the necessary documentation that meets their rigorous driver criteria. For BC drivers, both Lyft and Uber have similar requirements - a copy of your driver's licence along with your commercial driving record and vehicle registration. Proof of your eligibility to work in Canada (such as a birth certificiate, citizen card, passport residency card or work permit) will also be required by both companies. Each company will also require you to complete a background screening and/or a criminal record check.
Lyft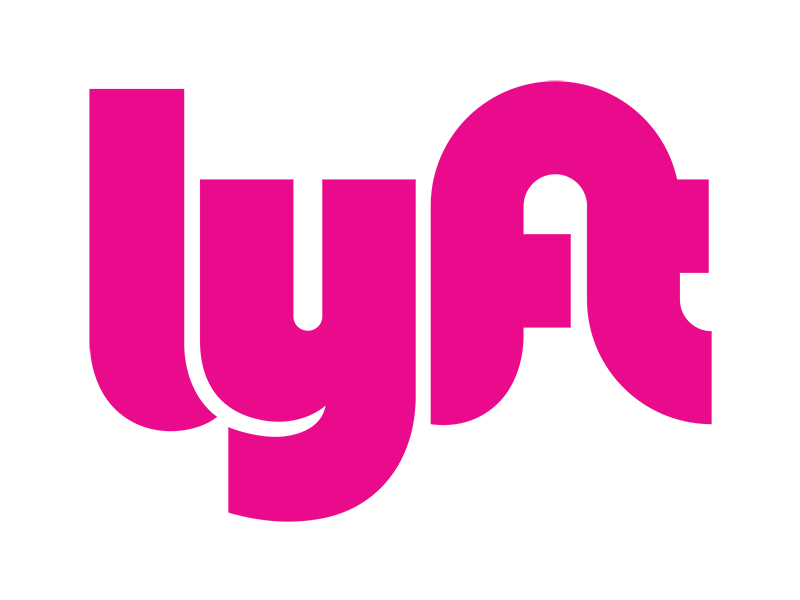 Lyft application requires drivers to begin by submitting a formal request to drive for the platform, followed by uploading a series of documentation to their website for consideration. Lyft's driver documentation requirements include:
Commercial Vehicle Inspection (CVI)
Police Information Check (vulnerable sector)
GST account number
valid Class 4 driver's licence
commercial driving record
commercial vehicle inspection report
vehicle registration
ICBC vehicle insurance
driver photo
proof of work eligibility

passport
residency card
birth certificate
citizenship card
work permit
All drivers will still be required to meet the expectations of the BC Government as well (see below for more info).
Uber

Uber has their own set of requirements for British Columbia. Their documentation requirements include the following:
valid Class 4 driver's licence
vehicle registration
vehicle insurance
commercial driving record
commercial vehicle inspection report
proof of work eligibility
A background test is also required to become a driver with Uber. This background test reviews both the driving history and criminal background of any interested drivers.
British Columbia
In addition to the requirements of the ride-hailing companies themselves, the province of BC requires ride-hailing drivers to complete an annual criminal record check with a vulnerable sector check, no matter the company drivers apply to. The implementation of the Transportation of Network Services (TNS) has also been announced, which will require ride-hailing companies to become licensed under this regulation and will require drivers to become licensed as a Passenger Directed Vehicle (PDV). The PDV regulation will require drivers to undergo a licence upgrade and driving record check, complete a criminal record check, and undergo regularly scheduled (annual or semi-annual) vehicle inspections.

Additional Fees Required
The province of BC announced a new fee regime for ride-hailing, with a $0.30 fee per trip and a $5,000 annual licence fee that will be owed by any ride-hailing companies. The per trip fee will be due for any rides that are provided in a vehicle with no wheelchair accessibility and will be waived on vehicles that have rear or side wheelchair accessible entries, and this fee will also be charged to taxi companies.
The regularly scheduled vehicle inspections will come with a cost as well, ranging from $100 to $300 from approved inspection facilities. The number of inspections each vehicle will need to have conducted will vary depending on the amount of kilometres travelled per year while in service – vehicles with more than 40,000 km will need to be inspected every six months and vehicles with fewer than 40,000 km will need to be inspected every twelve months.
ICBC has announced they will be offering a new category of driving insurance for companies providing ride-hailing services, and this will be a blanket insurance that covers all of their drivers. These means that any driver will be covered by extra insurance while driving for their company, and the driver's own insurance will apply when they are no longer on the company clock.
In additon, drivers will be required to obtain a business licence from the city they will be picking up passengers in. There is talks of a regionwide ride-hailing licence coming soon, however that has yet to be introduced and approved.
---
The rideshare giants of Uber and Lyft are now permitted to operate within British Columbia, and this is welcome news for many residents who have wished for an alternative to taxi service - although both groups will be subject to the Passenger Transportation Board (PTB) and independent board that will help set up guidelines surrounding fares, territorial boundaries, and supply of drivers.
Now that Uber and Lyft are operating in BC, you - the drivers - have the opportunity to make a decent wage from using your own vehicle as a vessel for rideshare. We can help drivers on the road to their ride-sharing dreams!
Ready To Get Started? Learn More About Our Class 4 Complete Program.