Heading off-road into the backcountry is a favourite pastime among locals, and we're here to help you do it safely. From rugged mountainous terrain to dense forests and picturesque lakes, the wild landscapes of BC offer endless possibilities for off-road exploration. We're here to help you embark on an off-road journey with confidence, equipping you with the knowledge to navigate these remote areas responsibly and safely.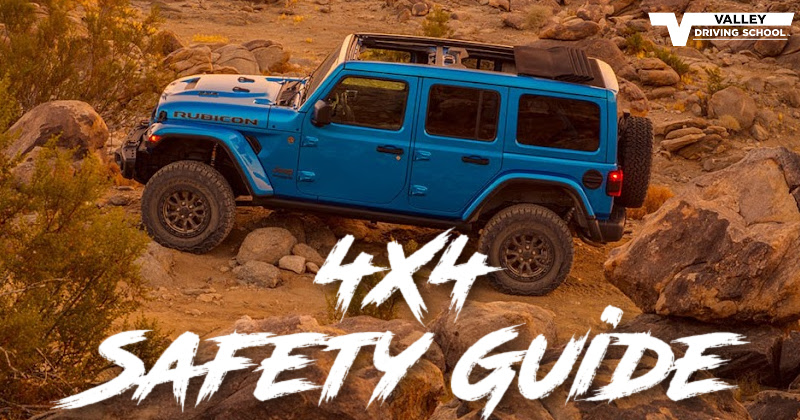 Join us as we delve into the wonders of BC's backcountry and discover the secrets of an unforgettable off-road experience.
What vehicles are used for off-roading?
If you're new to the exhilarating world of off-roading, you might find yourself pondering what exactly qualifies as an off-road vehicle. The realm of off-road vehicles (ORVs) encompasses a diverse range of machines, including snowmobiles, all-terrain vehicles (quads), off-road motorcycles, side-by-sides (commonly known as "argos," "rhinos," and "razors"), as well as trucks, SUVs, and other compact on-highway motor vehicles.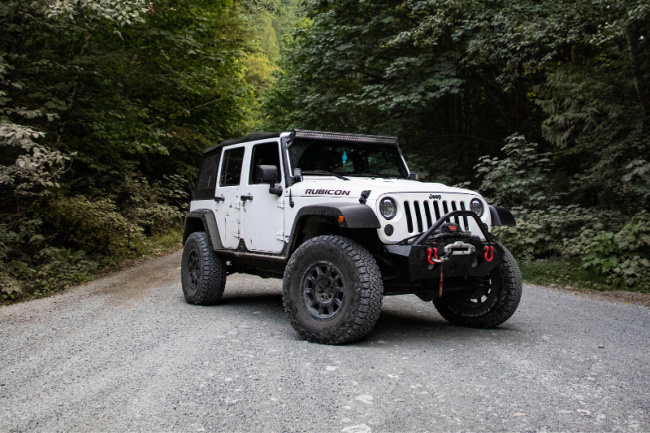 While off-roading in an on-highway vehicle, like trucks and SUVs, there are some laws and regulations that you must follow. Many of these are similar, if not the same, as the rules you would follow while driving on regular roadways. These rules include wearing a seatbelt at all times, whether the driver or a passenger. Any drivers must carry a valid driver's licence as well as spark arrestors for non-highway vehicles during wildfire conditions. Your vehicle must use lights and is not permitted to be lifted more than 10cm from the original basic specification of the vehicle manufacturer (higher lifts require the vehicle be presented at an inspection facility to check for compliance) . The vehicle's licence plate must remain uncovered at all times; which means removing any dirt or mud that shows up.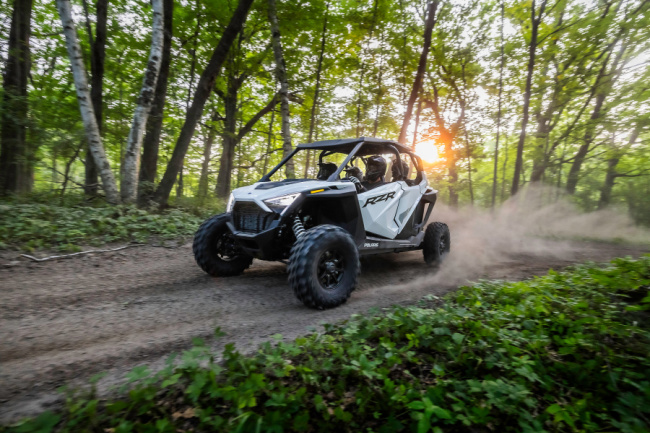 The Government of BC has also implemented tools that enable officers to take action against any off-road vehicles that do not follow the rules and regulations. Off-road vehicles not adhering to laws are subject to being stopped, inspected and, where appropriate, having their vehicles seized. There are increased fines for violation tickets (e.g. $230 for an unregistered ORV and $368 for careless operation or damage to property). Any off-road vehicle riders 12 or older must carry government-issued photo identification. Off-road vehicle owners must have their vehicles registered to be used on Crown land and must clearly display their ICBC licence plate. Like any on-road vehicle, officers have 24-7 access to ORV registration information.
How to plan ahead for off-roading?
You should always plan ahead before hitting the mud. Make sure you check the latest wildfire conditions, especially if you're planning to 4X4 during the spring and summer. As mentioned above, you are legally required to bring spark arrestors during wildfire conditions. Spark arrestors are typically installed on a vehicle's exhaust pipe, preventing the emission of flammable debris. If proper precautions are not taken, such as a spark arrestor, sparks and hot exhaust components can come into contact with dry vegetation and ignite the area. To avoid causing wildfires, stay on designated trails, avoid tall grass or brush, and make sure to carry fire extinguishing equipment whenever possible.

Planning ahead also means checking recreation sites and trails to see if they are open and safe for driving. Recreation Sites and Trails BC (RSTBC) lists out any closures and planned maintenance and shows all the perfect and safe spots to enjoy. You may want to also consider other crown land closures, such as flood warnings, avalanche advisories, motor vehicle prohibitions, and other things that may hinder your off-roading.
What are some best practices for off-roading?
Now that you know the rules for off-roading with your on-highway vehicle, you should consider some best driving practices to have some safe fun. Get to know your vehicle ahead of time, and become comfortable with its mechanics before you head off-road. Engage 4-wheel drive (either 4WD"auto" or 4-HIGH) when you first hit the gravel road, to improve traction and control while also minimizing wear to the road and vehicle. When necessary, use traction control and 4-wheel drive. Be cautious of "whip"; which is when the steering wheel jolts in one way or another due to the tough terrain. Always keep your thumbs on the outside of your wheel to avoid any injury when this happens. Don't oversteer when your vehicle is in a rut or on a sharp angle. Be prepared for emergencies and bring an emergency kit that includes a first aid kit, a seatbelt cutter, a window breaker, and in some cases, you may want a winch close by! Always bring a friend off-road with you, and use a spotter if the situation calls for it.
–
We hope that you feel more equipped and confident to embark on your off-road adventures responsibly. Gear up, embrace the thrill, and embark on your next 4X4 adventure with safety as your constant companion.